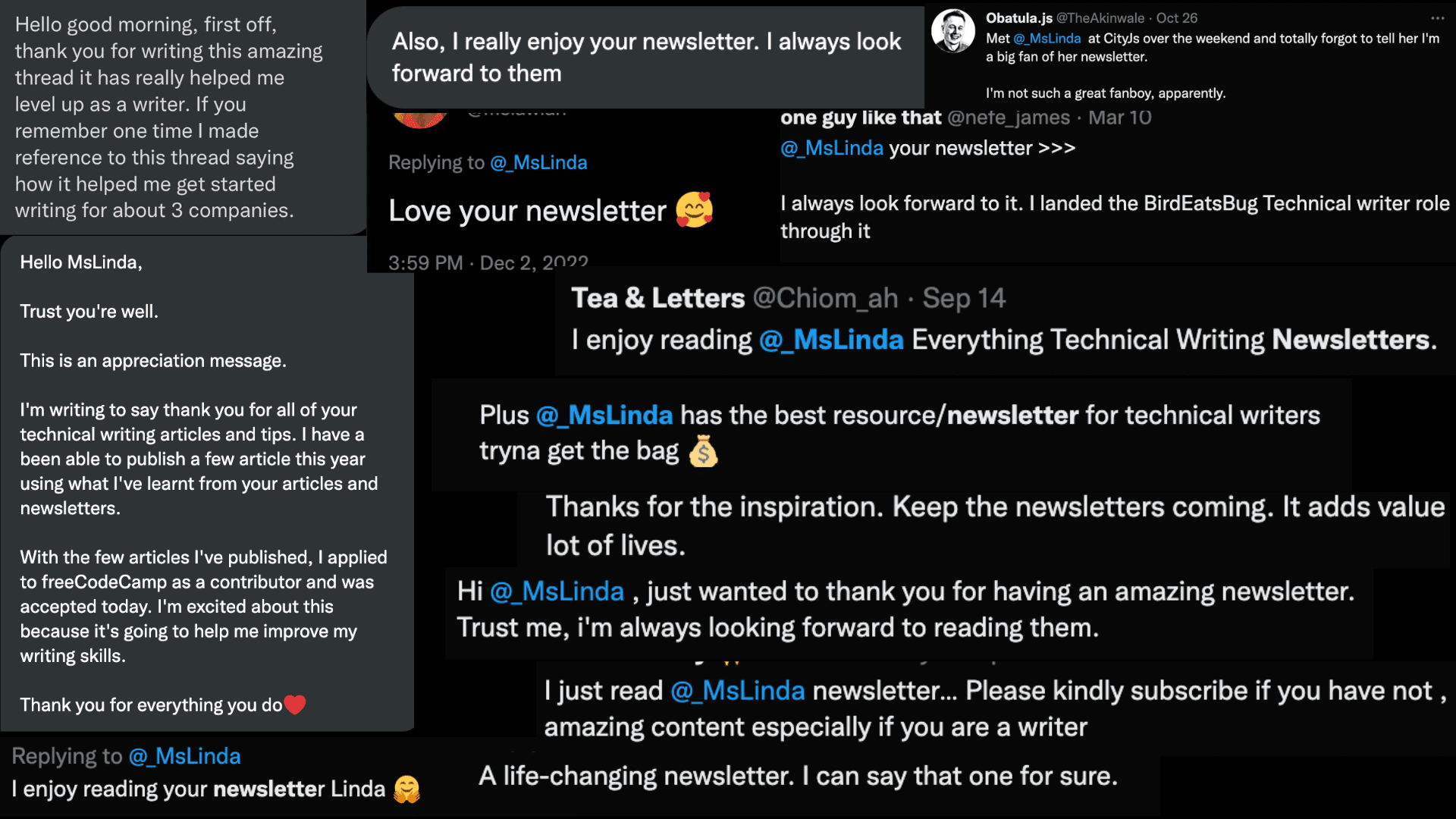 Wow. DJ play me, "looks like we made it. Look how far we've come …"
As I pen this down, I'm so emotional. I started this blog out of frustration (I'll explain soon) and a desire to help, but it's morphed into so much more. And, I couldn't be more grateful.
Let me explain. It all started with a tweet. I posted this tweet about how I was writing for some popular tech publications and making some good side income. I like to be transparent and vocal about what brings me success so others can replicate it and find their own success.
Little did I know that I was shooting myself in the leg. A few days after that tweet and my DM blew up. People wanted to know what technical writing was and how they could get started because nothing motivates people to take action as much as money does. I did my best to provide detailed responses to a number of people, but it became frustrating, time-consuming, and unsustainable after a while. So I had the brilliant idea of writing an article about what technical writing entails and how to get started. This reasoning gave birth to one of the blog's most popular articles to date: Everything You Need to Know About Technical Writing. The plan was that whenever someone asked me the same question, I would simply send them a link to my article and go about my business.
That strategy worked for a while and allowed me to breathe until people began asking more questions about various aspects of technical writing. At that point, I decided to take this site seriously and even add a newsletter on top for good measure. I made the decision to write an article each month to address the most common question I received for that particular month.
I just wanted to look back and see how far the blog and newsletter have come, as well as to remind myself that the unpaid work I've been doing is worthwhile so that I can muster the courage to continue.
So here's how the Everything Technical Writing blog and newsletter performed this 2022 in numbers (Data from Search Console & Google Analytics):
308K search impressions resulting in 6.6k clicks
25k page views
9.7k new users
Over >1100 newsletter subscribers with an average open rate of 42.6%
And here's for impact and community love:
Helped someone going back into employment after 14 years of employment feel more prepared
Helped someone who was prepping for a content designer interview with Github gain more clarity
Helped someone get accepted to Freecodecamp as a writer
And so much more … and guess what? People loooooove this newsletter! Argh! See the image below for some more gushing …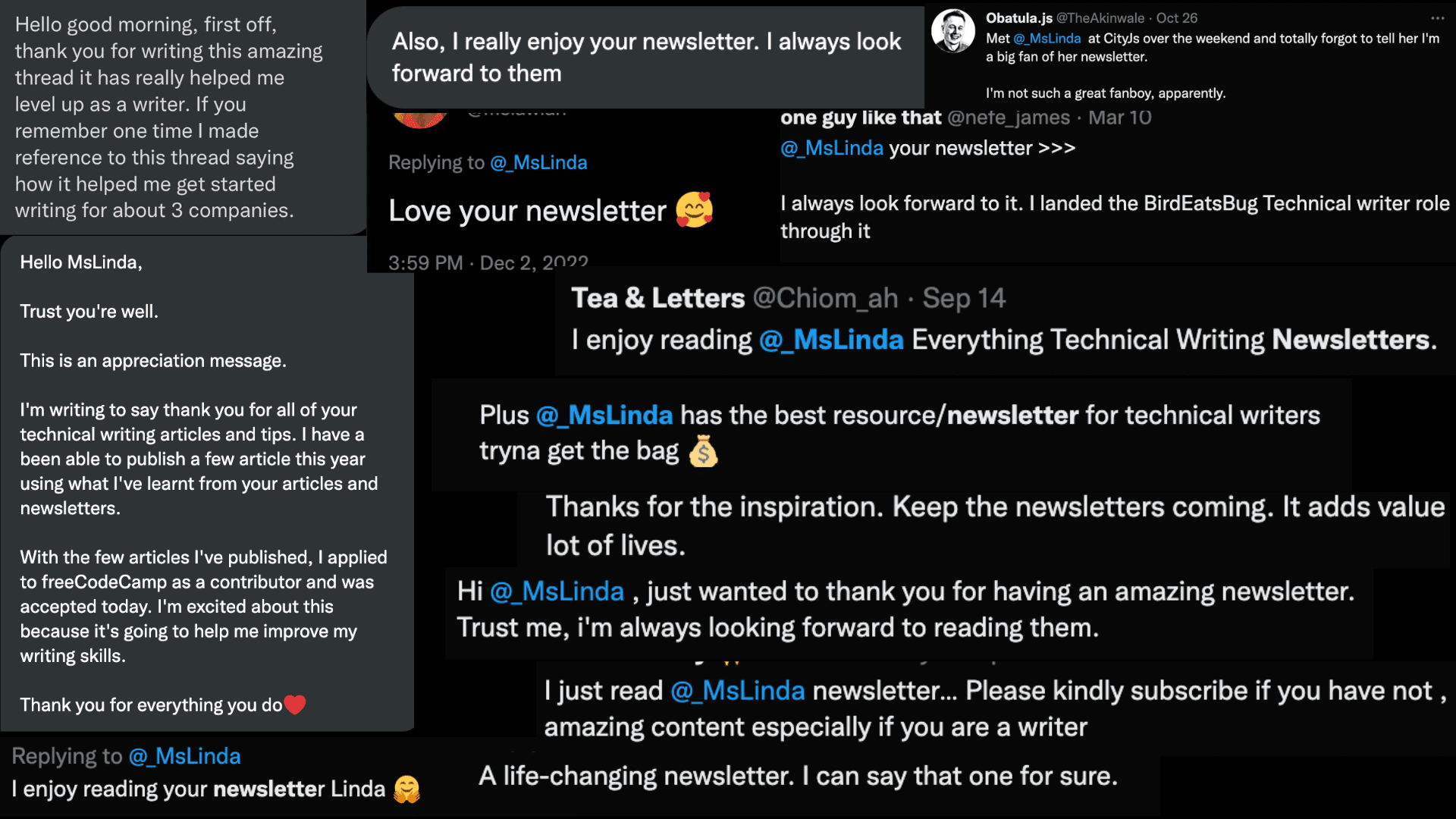 PS: If you're reading this, and you're not yet subscribed to the newsletter, you should. Don't you want to see why all these people love it?