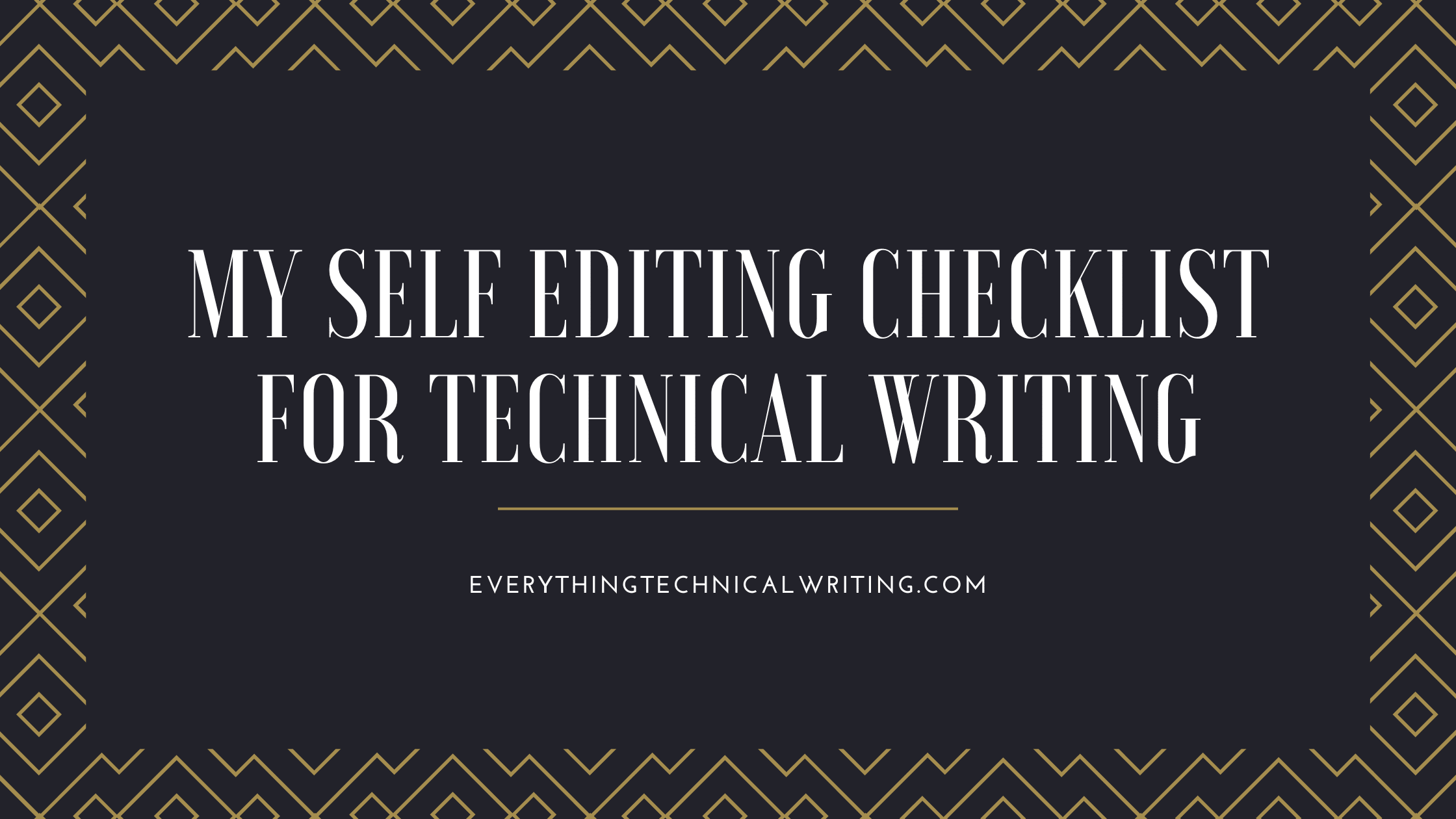 Professional editors are like interior designers. They can take the most basic piece of writing and enhance it to become the best version of itself.
I first worked with an editor when I started writing for FreeCodeCamp. Since then, I have worked with several editors, and I attribute the improvement I've seen in my writing to them.
However, as vital as editors are, you may not always have access to them for various reasons. Perhaps, you're working as a lone tech writer, and your company does not have the budget to hire or contract an editor, or you're writing for your personal blog. In such situations, self-editing becomes an invaluable skill.
In addition to the benefit of being able to polish up your work in the absence of a professional editor, self-editing is a valuable skill to learn because it helps you become a better writer. As you practice self-editing, identifying the errors you make frequently and fixing them, the quality of your writing will improve.
My self-editing process
Taking a break (preferably a day) after writing my first draft is the first step in my editing process. This break allows me to properly rest my mind so I can approach editing with a fresh mind. Hence, it's advisable to write your first draft early (within the confines of your deadline), so you'll have enough time to take a break and return to self-edit.
When I eventually start self-editing, I begin by re-reading my draft and consider if there are ways I might restructure sections or paragraphs to make the flow more logical. I may use a tool like quillbot or wordtune to reword/rewrite paragraphs that don't sound right to me until they do.
When I'm satisfied with the draft's content and flow, I'll move on to sentence-level editing, looking for ways to make my sentences more straightforward, concise, and free of ambiguity. To help, I use this self-editing checklist which I put together.
The checklist includes common errors that I make. Every time I check my writing against this self-editing checklist, it comes out improved. At this point, I would also check my writing against a style guide if it applies to my situation.
As a final step, I run my writing through Grammarly to catch any residual typos, grammar errors, and plagiarism occurrences.
I also shared some editing tips in two previous posts: the technical writing process and how to write content that your readers will thank you for.
💡
Remember not to go overboard with self-editing. If you become obsessed with making your draft perfect in every way, you'll never be done and will never publish. Set a deadline and an acceptable number of edits (say, 2) and consider the work completed. As Leonardo da Vinci said: "Art is never finished but abandoned".